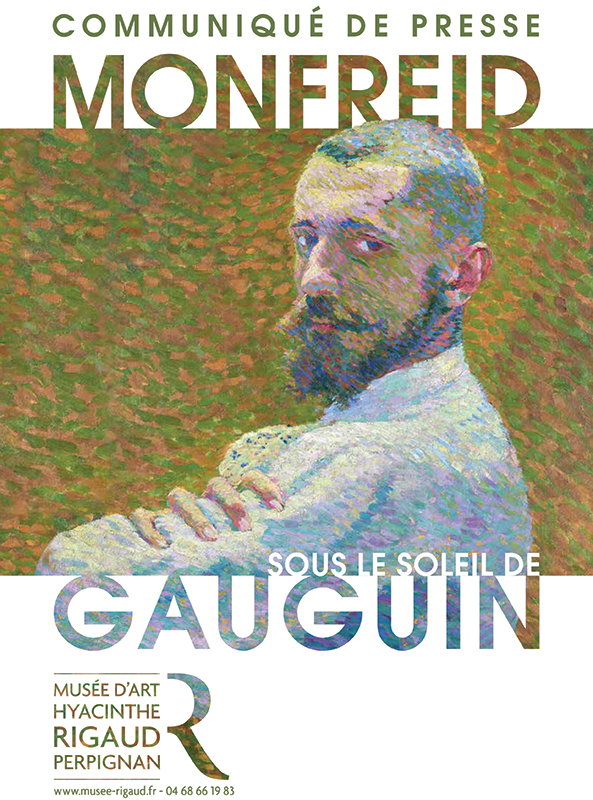 CULTURE / EXPO
Hyacinthe Rigaud Art Museum in Perpignan UNTIL 31 decembre 2022
George-Daniel de Monfreid, blooming under the sun of Gauguin
George-Daniel de Monfreid (1856-1929) divided his time between Paris and his hometown of Corneilla-de-Conflent in the Pyrénées-Orientales. A great friend and promoter of the work of Paul Gauguin (1848-1903), de Monfreid was one of the artists who presided over the birth of a modernity brought about by Gauguin's primitivism. His so-called "white jacket" self-portrait is a veritable manifesto of an artistic personality whose work fell in between Impressionism and Divisionism. The exhibition of 100 works shows the evolution and quality of his work by approaching it in its monographic and retrospective dimensions. The flow of works reveals the artist's attachment to landscapes and still lifes, to a subtle dialogue with Gauguin, his family and his artistic cohort through portraiture.
Musée d'art Hyacinthe Rigaud
21 Rue Mailly, 66000 Perpignan
Tél : 04 68 66 19 83
www.musee-rigaud.fr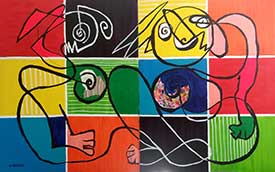 CULTURE / EXPO
Jorge Colomina, a beloved artist
Jorge Colomina is a contemporary painter who comes to us from Spain. An avid world traveller, he and his wife, Joëlle Colomina, settled in Nimes several years ago.
Entirely devoted to his art, Jorge Colomina is a talented painter who has had the privilege of making a living from his art for more than 40 years. The famous French auction house Cornette de Saint-Cyr is a great admirer and supporter of his works, which have been shown in the most prestigious art galleries of Paris and other major cities in France and Spain, as well as international art fairs. More than 7,000 of his unique and original paintings have criss-crossed the global art market.
An abstract figurative artist still in love with his native Spain.
Jorge Colomina is a powerful colourist. The dazzling hues of his works reflect the warm climate, cuisine and traditions of his homeland. Favourite themes such as bullfighting, portraiture and women can be shown as symbolically as they are depicted individually as subjects of his portraits. The same goes for the masters whom he admires: Miró, Picasso and many more.
The culmination of an artist's life: opening his very own art gallery.
His muse – who also happens to be his wife – Joëlle, gave him the greatest gift an artist can receive... his own gallery. The By Ca Gallery just opened its doors in June and promises to keep Jorge Colomina at the forefront the Nîmes art scene.
Contact
By C Gallery - 2 Quai de la Fontaine 30000 Nîmes
Joëlle Colomina: Telephone: 06 16 91 15 16
contact@colomina.fr