REPORTAGE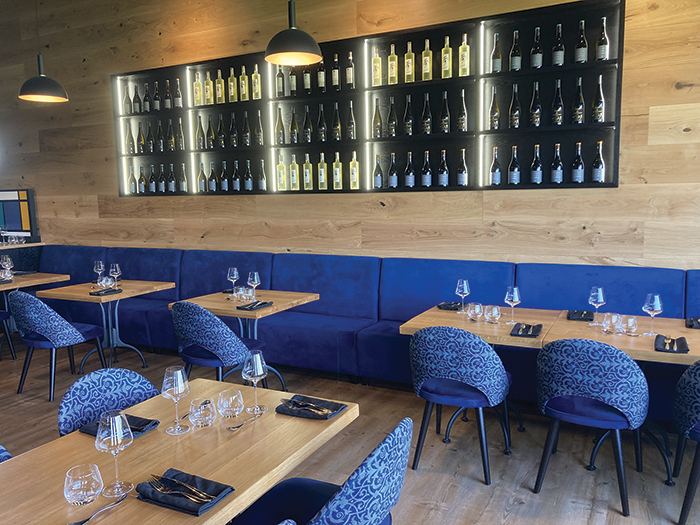 THE FLORES'SENS RESTAURANT BRINGS THE TERROIR STRAIGHT TO YOUR TABLLE!
Bordered by the Hérault River, close to Thau Lagoon and the Mediterranean Sea, the Florensac vineyard in the centre of the Picpoul de Pinet appellation makes the most of the mild Mediterranean climate. The wine's terroir and the vintner's k-how combine to bring out the best of each grape variety: Chardonnay, Cabernet-Sauvignon, Viognier, Cinsault, Merlot, Gewurztraminer, Terret Bourret, Piquepoul and Colombard. Committed to a qualitative and sustainable approach, the Florès cellar's artisan-winemakers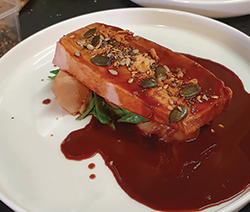 are proud to present a range of red, white and rosé wines, available in IGP Oc, IGP Côtes de Thau and AOP Picpoul de Pinet appellations. Many award-winning and reasonably priced bottles are for sale in the recently renovated wine cellar, as well as in the adjoining restaurant.
After gaining a new identity for its wines, the Florès'sense restaurant was recently redecorated in a style inspired by artist Piet Mondrian's red, yellow and blue squares. With a menu updated daily, the restaurant features the best seasonal local products served with a selection of exceptional Florès wines. A perfect combination designed to awaken the finest palates. Chef Nicolas Gros started out as an apprentice to Jean Claude Fabre and Alexandre Fabre at Le Léonce, advancing over the years at Michelin-starred restaurants and opening his own restaurant before joining Florès'sens as Head Chef. Reservations are recommended.
Florès'sens
5 Avenue des vendanges 34510 Florensac
Telephone: 04 67 77 03 05