REPORTAGE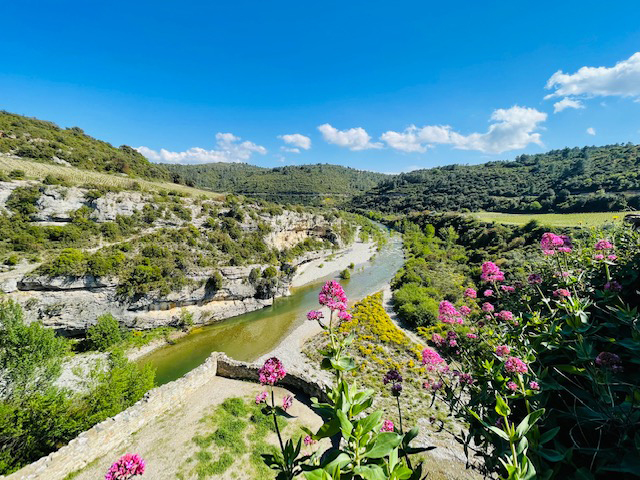 Aux 2 Rivières promises you a delightful dining experience in Minerve.
Minerve is a famous medieval capital whose name never fails to appear atop the list of the most beautiful villages in France. It was here – midway between Narbonne and the City of Carcassonne – that Audrey and Christophe Cabrol decided to open Aux 2 Rivières. The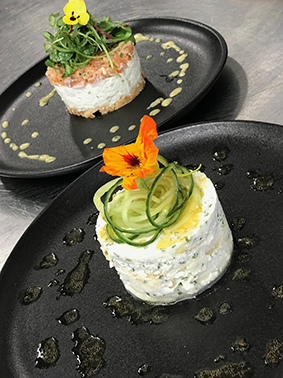 couple dedicated themselves to serving up fresh, authentic regional cuisine year-round – the kind that fully captures the magnificent flavours and scents of the lush surrounding countryside. Christophe starts his Mediterranean-style dishes with the freshest produce that local and regional growers can offer, and tailors his menus to keep pace with the seasons. A lovely wine list highlighting Minervois bottles is peppered with a few brilliant discoveries brought in from other regions. Audrey oversees the warm and friendly atmosphere, assisted by Ambre and Emiline in the most comfortable air-conditioned dining room. On warm days, the outdoor terrace is the star attraction for gazing upon the gorgeous landscape while enjoying the company of family or friends.
After successfully launching their careers with four happy years at the Bastide de Fauzan, today Audrey and Christophe are proud to welcome discerning diners to their own restaurant, which operates in a renovated family home that offers the perfect relaxed atmosphere for savouring their "signature" cuisine. The location is remarkable, perched high at the tip of a rocky outcrop with breathtaking views of the Cesse and Brian gorges. It's magical!
Aux 2 rivières
Audrey et Christophe Cabrol
5, rue du Caire - 34210 Minerve
Tél. 04 68 75 43 46