REPORTAGE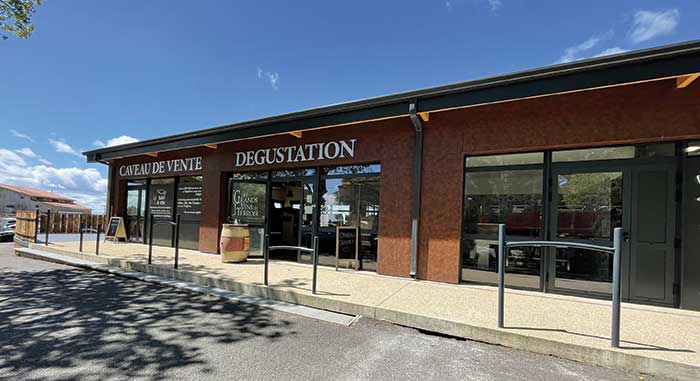 LES GRANDS VINS DU TERROIR
A major showcase of excellence in Faugères.
If you are travelling between Béziers and Bédarieux, or driving over from Pézenas, take a detour to "Les Grands Vins du Terroir" cellar and restaurant. Look for it at the spot called "Bel Air" in the commune of Faugères. The schist-type soil combined with the local winemakers' skill produces some very remarkable bottles. Patrice Bort thought up the clever idea to build "Les Grands Vins du Terroir" to promote the best wines in the Faugères appellation. His aim was to create a space where people feel comfortable, relaxed and ready to learn about wine at their own pace. Guests can also order tasty platters of cold meats, cheeses, grilled meats, fish or shellfish. Some of the seafood is harvested from Thau lagoon, near Patrice's hometown. The wait staff will take good care of you, whether you are seated on rustic wooden furniture inside the dining room or out on the beautiful sunny terrace with lovely views of the Faugérois vineyards and the Languedoc Piedmont. "Les Grands Vins du Terroir" sells other carefully selected gourmet food produc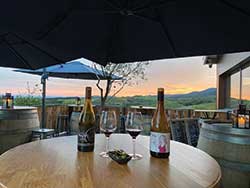 ts.
The shop is open year-round. Remote customers are never more than a few clicks away from replenishing their private wine cellars through the online store.
Les Grands Vins du Terroir
Cellar, Wine bar, Tapas
104, route de Pézenas
34600 Faugères
Telephone: 04 67 23 69 91
lesgrandsvinsduterroir.com