Towns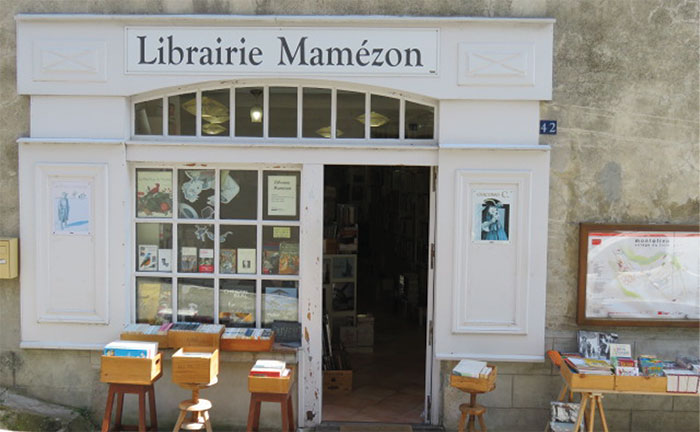 Montolieu, a village known for books and graphic arts
Only 20 minutes from Carcassonne and just a few kilometres from the Château de Saissac and the Villelongue Abbey, Montolieu is a medieval village built on the foothills of the Montagne Noire, towering over the Alzeau and Dure valleys.
Since 1989 it's become widely known as the "Village of Books" since Michel Braibant, a book binder from Carcassonne, moved there with the goal of revitalising the nearly-abandoned little village whose residents sought the excitement of the city.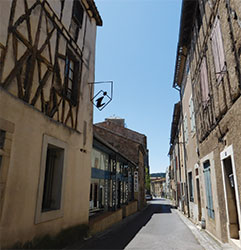 - Braibant led a movement to repopulate the village with booksellers and craftsmen.
- His personal collection later became the Conservatory of Graphic Arts, aided by donations and the acquisition of some big "machines",
- The restoration of the 17th Century Brousses paper mill, which had been inactive for a long time, followed.
- Educational activities and events were organised and the Antique and Second-hand Book Fair continues to be held every year at Easter.
Strolling through picturesque alleys painted by the local artists, you will find 17 book shops and street vendors, artist's workshops, as well as the Museum of Book Arts and Crafts, which offers exhibitions and workshops. At the foot of the village, the former royal manufacturer of bed linens is a place that time forgot, partly converted into a collective seasonal gallery space.
The old cooperative wine cellar has also become an art centre. Since 2015 it has been home to the Brazilian Cérès Franco collection, which includes more than 1,500 works of naive, popular and New Figuration art.
For more information,
http://www.grand-carcassonne-tourisme.fr/
04 68 24 80 80