Towns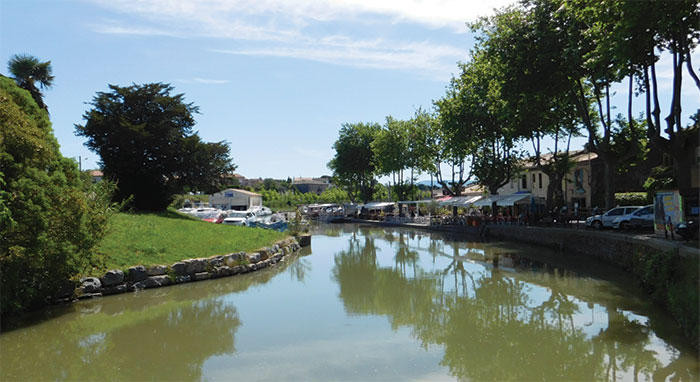 Trèbes and the Canal du Midi
Just 5 minutes from Carcassonne, the port of the Canal of Trèbes is a "must see" to enjoy the calm restorative Canal du Midi while seated at the table of one of the restaurants on the banks.
Lovely walks make it possible to explore the Canal by boat, bicycle or on foot leaving the city via:
- The Vauban aqueduct bridge and the Rode bridge are a 15-minute walk along the Canal heading towards Carcassonne.
- The triple lock and its lock house are located 500 metres along the towpath in the other direction, heading towards the Mill (local producers manage boutiques lining the route).
- Only 4 kilometres from Millepetit and Millegrand, true havens of peace.
The old village surrounds the Church of Saint-Etienne, elevated at 1,300 metres on the site of an even older church. Built in a southern Gothic style, the church of Saint-Etienne houses the "Treasure of Trèbes", 320 crows carved into the old oak framewor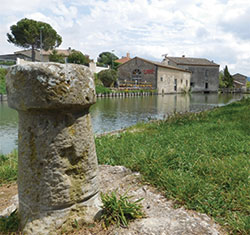 k beams listed in the Inventory of Historic Monuments.
If you travel towards Carcassonne, after passing the Aude Bridge, the René Coll lake and parklands offer a pleasant place to unwind.
A few kilometres away, step into the village of Rustiques: walk the historic route through the narrow streets to the château in the village square, the medieval garden, the park, the archaeological museum, the 14th century church and its bell tower and the Tomb of the Commanders.
For more information,
http://www.grand-carcassonne-tourisme.fr/
04 68 78 89 50