Towns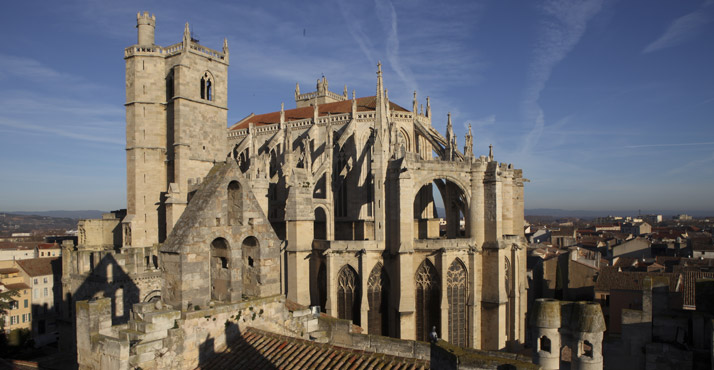 NARBONNE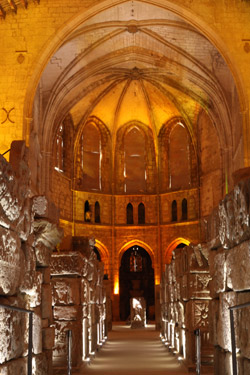 Narbonne is officially awarded the title of Ville d'Art et d'Histoire (Town of Art and History). Narbo-Martius, founded in 118BC, was the first roman city in Gaul and a religious centre in the 8th century. Under Roman influence it became a capital city filled with prestigious buildings and one of the most important Mediterranean ports. Narbonne is a historic city which, with its streets, palace and cathedral, takes you into a medieval setting which is unique in France.
You will be surprised by the cathedral of Saint Just et Saint Pasteur. It is one of the most prestigious monuments in Narbonne and one of the greatest gothic cathedrals in France. It was built between 1272 and 1340 and is notable for its unique gothic choir, which is over 40m high,, as well as for its many medieval sculptures.
Narbonne's ancient history is there to be discovered in all its beauty ; the starting point is the archaeology museum and its collection of painted frescoes, which is one of the richest dating from Roman times. Next, visit the Lapidaire museum inside the medieval church of Notre Dame de Lamourguier.
The majestic Archbishop's Palace, with its 40m keep, is the largest archbishop's palace in France, second only to Avignon. In front of the cathedral, a final witness of the town's antique past, are the traces of the Via Domitia roman road. Narbonne is linked to the Canal du Midi by the Canal de la Robine, and just a short distance from the sea. The savoir-faire of Narbonne restaurant and hotel owners, wine growers and the service industry enables the city to showcase its heritage and offer quality tourism.