Towns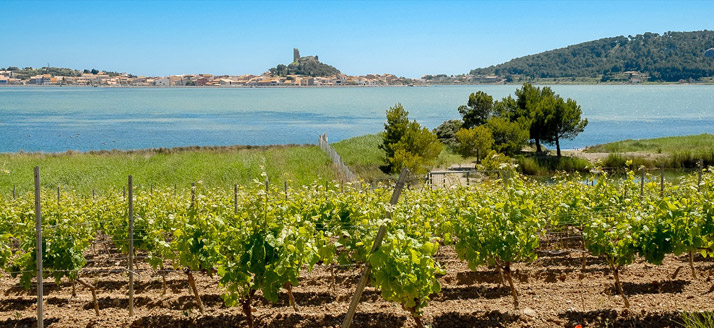 GRUISSAN
Imagine a place between land and sea, a place which brings together garrigue, lagoons, beaches and vineyards….Look no more, you are in Gruissan, on the edge of the Mediterranean.
You will be charmed by the diversity of this Languedoc-Roussillon seaside resort. Explore the old fishing village whose narrow streets encircle the chateau and the tower known as the Tour de Barberousse. Take the time to discover the resort's 5 beaches; Grazel, Ayguades, Mateille and Vieille Nouvelle as well its famous beach with its beach huts on stilts which was immortalised in the film Betty Blue by Jean Jacques Beineix.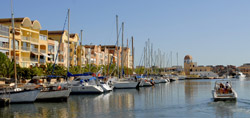 Gruissan is also a lively port hosting shops, restaurants and able to hold some 1330 boats. To complete the picture the nearby Clape massif is a natural backdrop of 15,000 hectares overlooking the resort and a setting for many outdoor activities.
Discover the charm of Gruissan, its gastronomy and way of life…a never to be underestimated beauty, simply shaped by nature and with an open welcome.