Towns

Port-la-Nouvelle
360° of the Mediterranean!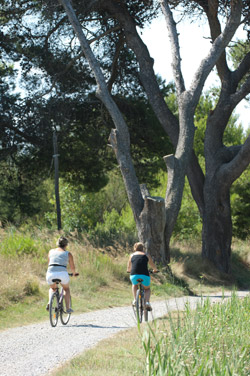 Port-la Nouvelle is a maritime city situated near Corbières, and stretches along the long sandy beaches under the southern French sun. Its ten-kilometer beach is an invitation to summer relaxation. Much more than just a beach, Port-La Nouvelle is also a charming city with beautiful natural reserves. Numerous trails are available for those who would like to slip away into nature.
Alone, with your other half, or with the family, treat yourself to the île de Sainte Lucie experience of exceptional biodiversity. By foot or bike, take advantage of the two different paths to admire the breathtaking landscapes. At the starting point of the trails stop to look at the Canal de la Robine that links Port-la Nouvelle to Narbonne and is classified as a Unesco World Heritage Site.
Port-la Nouvelle isn't just nature and beaches; the city makes it a point to entertain visitors with a variety of convivial activities. Horse walks, boating, sports, nightlife, concerts, markets ; Port-la Nouvelle offers so much to make your vacation unforgettable !