Towns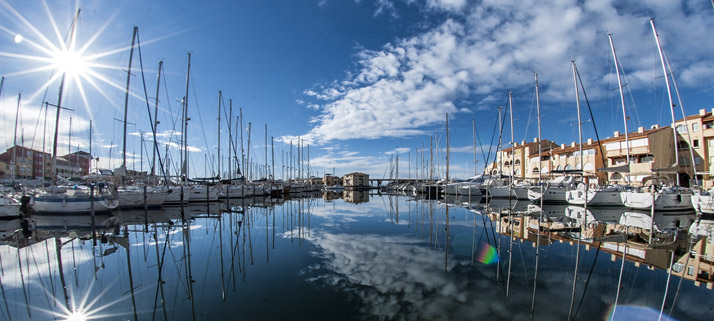 Leucate
A natural paradise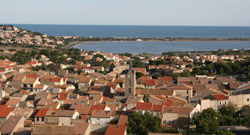 Between the sea, lagoons, and cliffs
As a Mediterranean city founded by Greek sailors, the town of Leucate and the surrounding beach villages (La Franqui, Leucate Plage, Port Leucate) are exceptional for both their rich natural landscapes and their privileged geographic location.
Blessed with over 300 days of sunshine per year, the township possesses more than 16 kilometers of sandy beaches, 31 kilometers of lagoon banks, and a multitude of differed landscapes and atmospheres. Pine forests, open plateaus, endless beaches and also tiny protected bays are some of the natural environments Leucate has to offer. In addition to all of these places of natural beauty, you will also find the intermittently shaded streets of the old village and an area dedicated to nudist here in Leucate.
Leucate is part of a protected natural area called the Sea Park of the Marin of the Golfe du Lion, and a part of Narbonne's natural reserve. The flora and fauna are remarkably well preserved and man has been able to cooperate with nature producing oysters, and wines from Corbières and Fitou. Take in the exceptional view from the ruins of the castle fortress on the rocky heights over the superb Salses lagoon.
Fantastic sporting and cultural events
The beautiful leisure port is a paradise for swimmers and other water sports. Leucate lives to the rhythm of its many sporting events, festivals and cultural festivities that are organized all season long. The Mondial du Vent, an international wind sports competition, welcomes that world's best kite surfers and windsurfers.
The Sol y Fiesta festival of art and shows turns the village into a vast open-air theater where all sorts of musical and festive fantasies take place. Notes d'Ecumes, a classical music festival and Voix d'Etoiles, a festival of film and animation add to the rich variety of activities.
Leucate has preserved its authenticity while opening up to the world and modernity.