Towns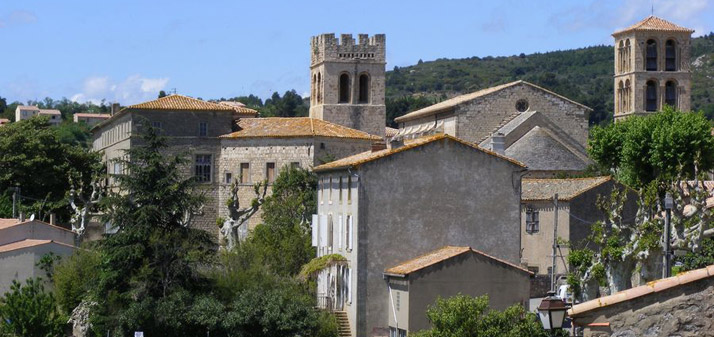 Caunes-Minervois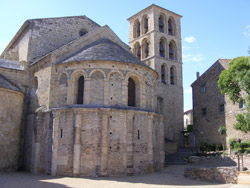 Capitol of Red Marble
Caunes is known for its white veined red marble. The "Du Roy" site, reserved at one time exclusively for Louis the 14th, is where the columns of the Trianon de Versailles and the l'Opéra de Paris originated. The quarry is still active today and can be visited on an appointment only basis. It is also possible to walk around the old quarry 4km north of the village. The road that leads you there is bordered by large marble sculptures and provides an amazing view of the Minervois Countryside.
The village and its old mansions…
Enjoy the marble fountain under the shade of 200-year-old trees at Place de la République in the middle of the village. Next stop by the Tourism Office and follow the historical path. Outside of the medieval part of the village take the time to discover the roman or renaissance mansions, remnants of the village's economic prosperity.
The Saint Pierre and Saint Paul Abbey in Cathare Country
This Benedictine abbey is one of the best examples of Mediterranean Roman Art. In the church, the monks placed the Caunes Saint Martyrs relics during the 10th century. Thanks to restoration work visitors and go down and admire the stone foundations of the medieval courtyard.
Notre Dame du Cros
About 1.5km from the village stop to see the 12th century chapel niched into a cliff. It is also the departure point for hikes, a favorite spot to picnic and a spot loved by rock climbers.