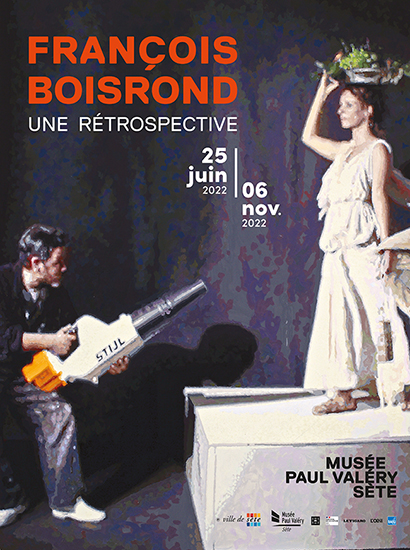 CULTURE / EXPO
Musée Paul Valéry in Sète - Art exhibition: François Boisrond, a retrospective
From 25 June to 6 November
The exhibition presents 116 paintings by François Boisrond from his earliest "Figuration Libre" (Free Figuration) art movement works to his latest as-yet-unseen by the public pieces set to be unveiled for the occasion. The retrospective invites viewers to explore 40 years of creation by the artist, who is considered to have made a major contribution to the revival of painting in France since the 1980s. Born in 1959, François Boisrond began studying art in video and animated films at the School of Decorative Arts in 1977. He paints on canvas, paper, tarpaulin, cardboard, newspaper or whatever else he can salvage using acrylics and often favouring industrial colours. His art reflects a stream of influences borrowed from the Fine Arts, Applied Arts, the Art Brut movement, comics and video. This exhibition retraces the major trends in his work.
Musée Paul Valéry
148, rue François Desnoyer
34200 SETE
Tél : 04 99 04 76 16
CULTURE / EXPO
Hyacinthe Rigaud Art Museum in Perpignan From 25 June to 6 November
George-Daniel de Monfreid, blooming under the sun of Gauguin
George-Daniel de Monfreid (1856-1929) divided his time between Paris and his hometown of Corneilla-de-Conflent in the Pyrénées-Orientales. A great friend and promoter of the work of Paul Gauguin (1848-1903), de Monfreid was one of the artists who presided over the birth of a modernity brought about by Gauguin's primitivism. His so-called "white jacket" self-portrait is a veritable manifesto of an artistic personality whose work fell in between Impressionism and Divisionism. The exhibition of 100 works shows the evolution and quality of his work by approaching it in its monographic and retrospective dimensions. The flow of works reveals the artist's attachment to landscapes and still lifes, to a subtle dialogue with Gauguin, his family and his artistic cohort through portraiture.
Musée Hyacinthe Rigaud
21, rue Mailly
66000 PERPIGNAN
Tél : 04 68 66 19 83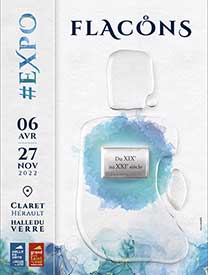 CULTURE / EXPO
La Halle du Verre (Glass Museum) in Pic Saint-Loup in Claret UNTIL 27 novembre 2022
"Flacons" (Perfume bottles)
The words "perfume bottle" are loaded with poetry, history and promise. Frequently associated with pleasure, delicacy and elegance, these two little words literally open the doors of memory and perception, crystallising then releasing fragrances that olfactorily transform our reality. Fragrance bottles have evolved over time as a singular object, to become veritable jewels representing great decorators, perfume houses, fashion designers and glassblowers. The Halle du Verre's new exhibit includes nearly 250 emblematic objects: universal bottles (19th century), iconic fragrance bottles from top perfume houses (19th century), snuff bottles (17th, 20th centuries) and bottles from contemporary designers and glassmakers.
La Halle du Verre
50 avenue du Nouveau Monde
34270 Claret
Telephone: 04 67 59 06 39
https://grandpicsaintloup.fr/vivre-ici/culture/halle-du-verre/expositions/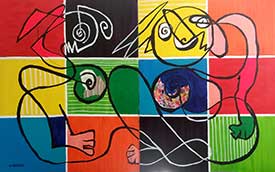 CULTURE / EXPO
Jorge Colomina, a beloved artist
Jorge Colomina is a contemporary painter who comes to us from Spain. An avid world traveller, he and his wife, Joëlle Colomina, settled in Nimes several years ago.
Entirely devoted to his art, Jorge Colomina is a talented painter who has had the privilege of making a living from his art for more than 40 years. The famous French auction house Cornette de Saint-Cyr is a great admirer and supporter of his works, which have been shown in the most prestigious art galleries of Paris and other major cities in France and Spain, as well as international art fairs. More than 7,000 of his unique and original paintings have criss-crossed the global art market.
An abstract figurative artist still in love with his native Spain.
Jorge Colomina is a powerful colourist. The dazzling hues of his works reflect the warm climate, cuisine and traditions of his homeland. Favourite themes such as bullfighting, portraiture and women can be shown as symbolically as they are depicted individually as subjects of his portraits. The same goes for the masters whom he admires: Miró, Picasso and many more.
The culmination of an artist's life: opening his very own art gallery.
His muse – who also happens to be his wife – Joëlle, gave him the greatest gift an artist can receive... his own gallery. The By Ca Gallery just opened its doors in June and promises to keep Jorge Colomina at the forefront the Nîmes art scene.
Contact
By C Gallery - 2 Quai de la Fontaine 30000 Nîmes
Joëlle Colomina: Telephone: 06 16 91 15 16
contact@colomina.fr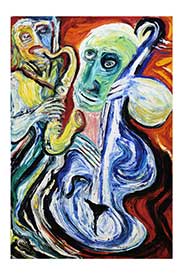 CULTURE / EXPO
Cérès Franco Cooperative Museum in Montolieu Until 30 October 2022
Féminin Plurielles (Feminine Plural)
Michela Alessandrini, curator of the exhibition, highlights both the extraordinary number of women artists of all nationalities represented in the Cérès Franco collection as well as the strength of this shared view between contemporary artists (9) and artists from the Collection (20), enhanced by luminous staging and a powerful installation by Korean artist Kimsooja.
The work is about creating and destroying artistic landscapes that come from numerous emotional approaches, cultures and geographies... and contemplating the symbols they share. Those of today and some from the past to observe the change in their sensibilities and their genealogies over time in their plural expressions.
5, route d'Alzone
11170 Montolieu
Telephone: 04 68 76 12 54
collectionceresfranco.com