REPORTAGE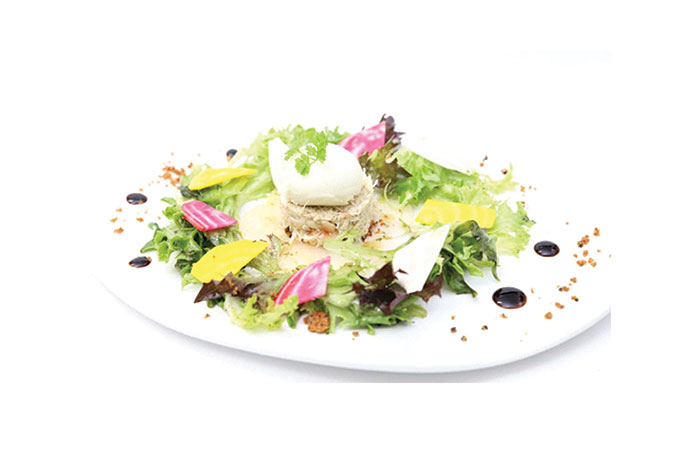 Paul Courtaux, an ambassador of taste at the head of the Saint-Georges
The young chef Paul Courtaux is ambitious. He aims to educate our taste buds with innovative and creative cooking, created with care and passion using local regional products in his restaurant the Saint Georges in Palavas-les-Flots. On the menu he proposes delightful fish and eel dishes. And to create a worthy setting for these offerings from the sea the restaurant has been refurbished.
A breathe of fresh air
The regional cooking of Paul Courtaux is authentic, modern, subtle and exhales iodized sea air. There is a good reason behind this, on the culinary palette of his new menu, the chef proposes fish from the Palavas catch all year long, and he works with a network of local fishermen. The client can enjoy a unique fish dish according the day's catch: sea bream, red mullet, tuna...The young chef insists that "this guarantees quality and freshness for the client". Paul Courtaux has other gourmet and playful innovations: the surprise menu. This enables clients to let their taste buds be tickled and to make delicious gustatory discoveries. For Courtaux, taste comes first. For this reason he carefully selects his produce and works with producers who are just as passionate as he is, such as Mickaël Pérez, a fisherman who gathers wild clams by foot in the Camargue, or the Clayes family for their organic vegetables.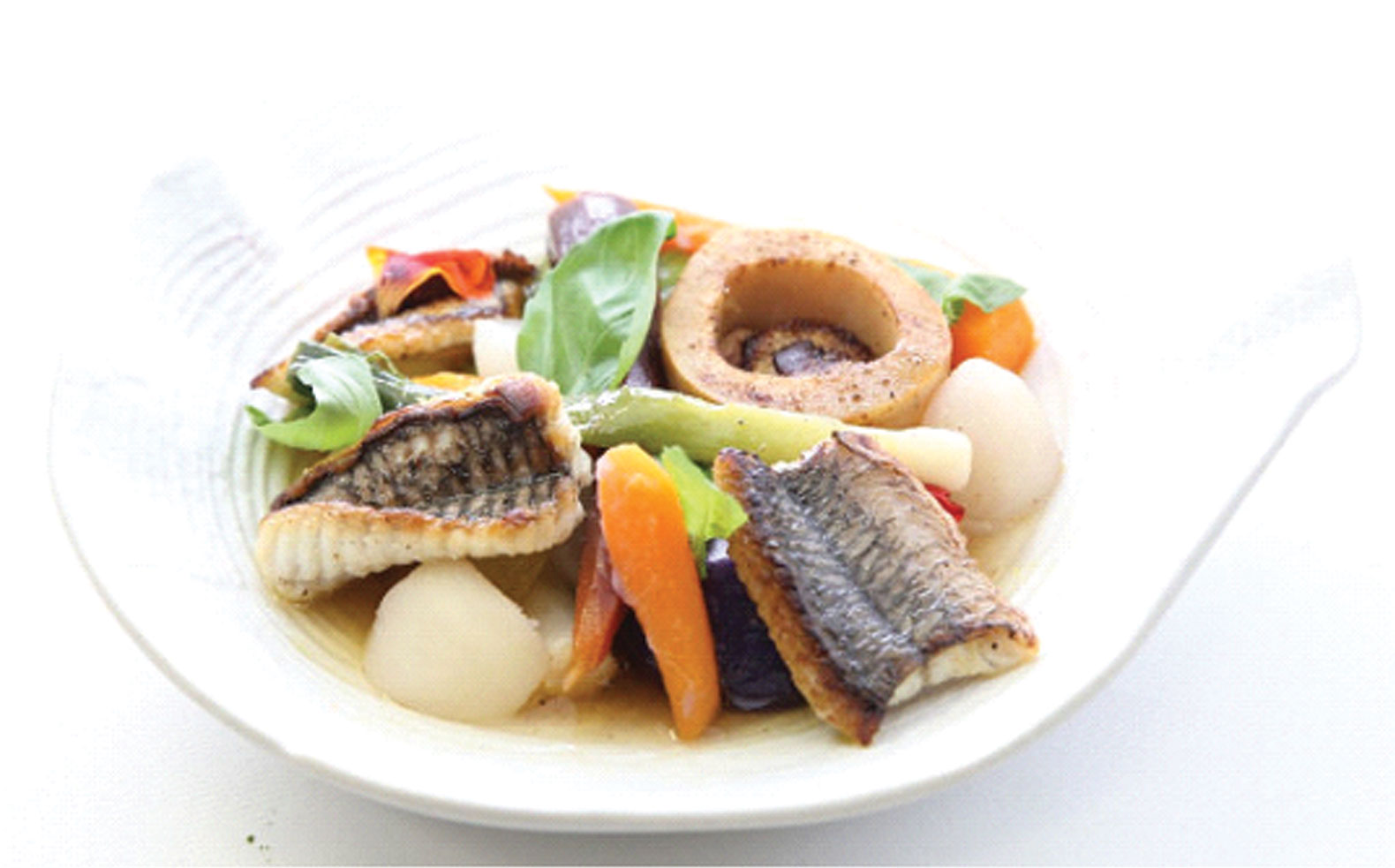 Wild eel, an exceptional product
As a taste ambassador Paul Courtaux places great importance on the values of regional products. He gives pride of place to wild eel on his new menu, highlighting the production of the 26 eel fishermen in Palavas. "It is an exceptional product which suffers from a poor image. My objective is not only to support local fishermen but also to use recipes such as eel 'pot au feu' with foie gras and organic vegetables to teach clients about this product."
Paul Courtaux is overflowing with ideas to put eel into the spotlight, such as his recipe for "Palavas butter", with home-smoked eels which give the butter a salted tang.
A new setting
To give a suitable backdrop to this menu, the chef has renovated the restaurant with, most notably, the addition of a wooden terrace outside and a new roof with integrated rooflights. "This adds to the freshness and luminosity inside the restaurant", says Paul Courtaux. Hélène, the chef's wife, runs the front of house, welcoming clients and thus assuring a feminine note to enhance the setting's warmth.