REPORTAGE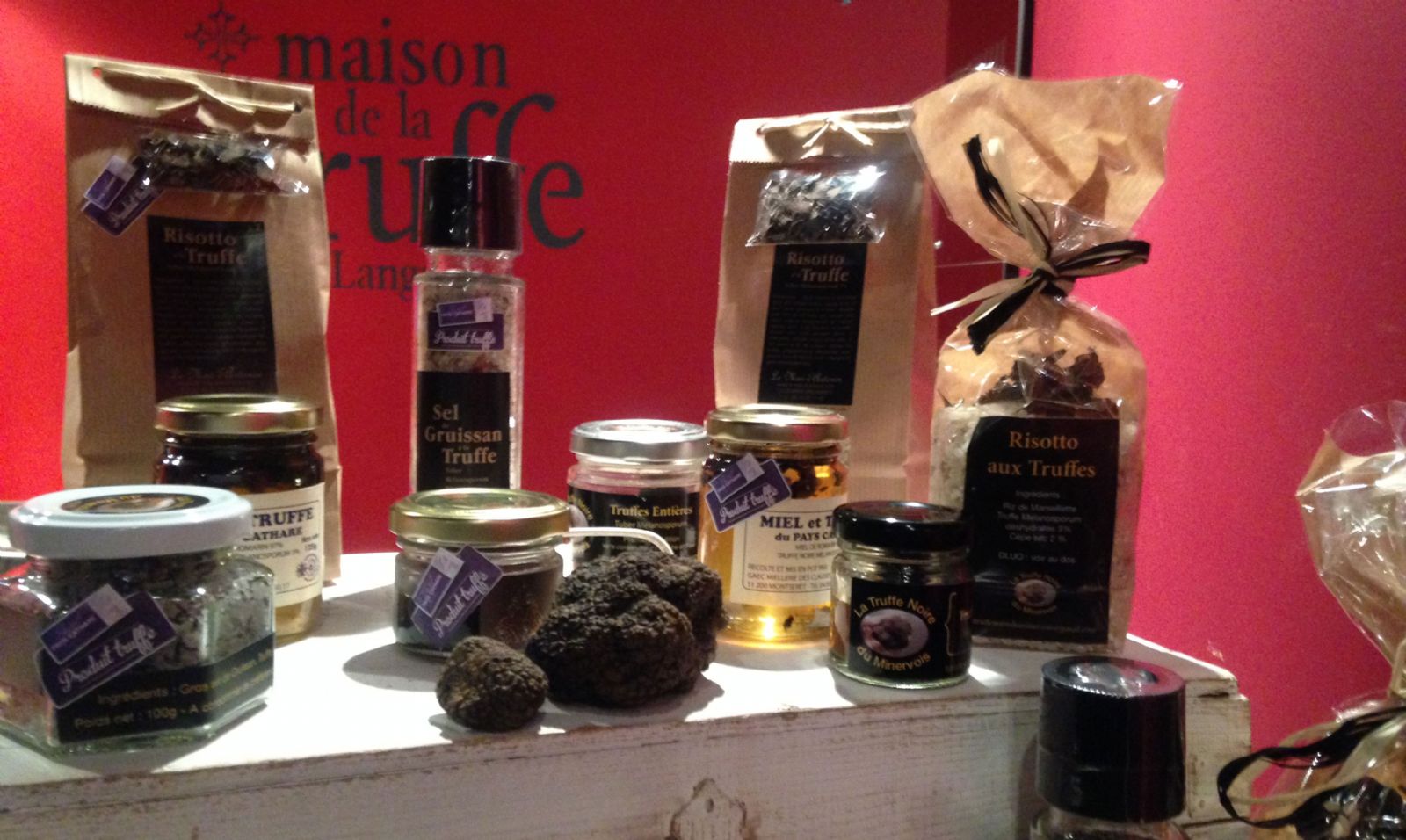 The first authentic Cathar country truffle products.
A range destined for fame!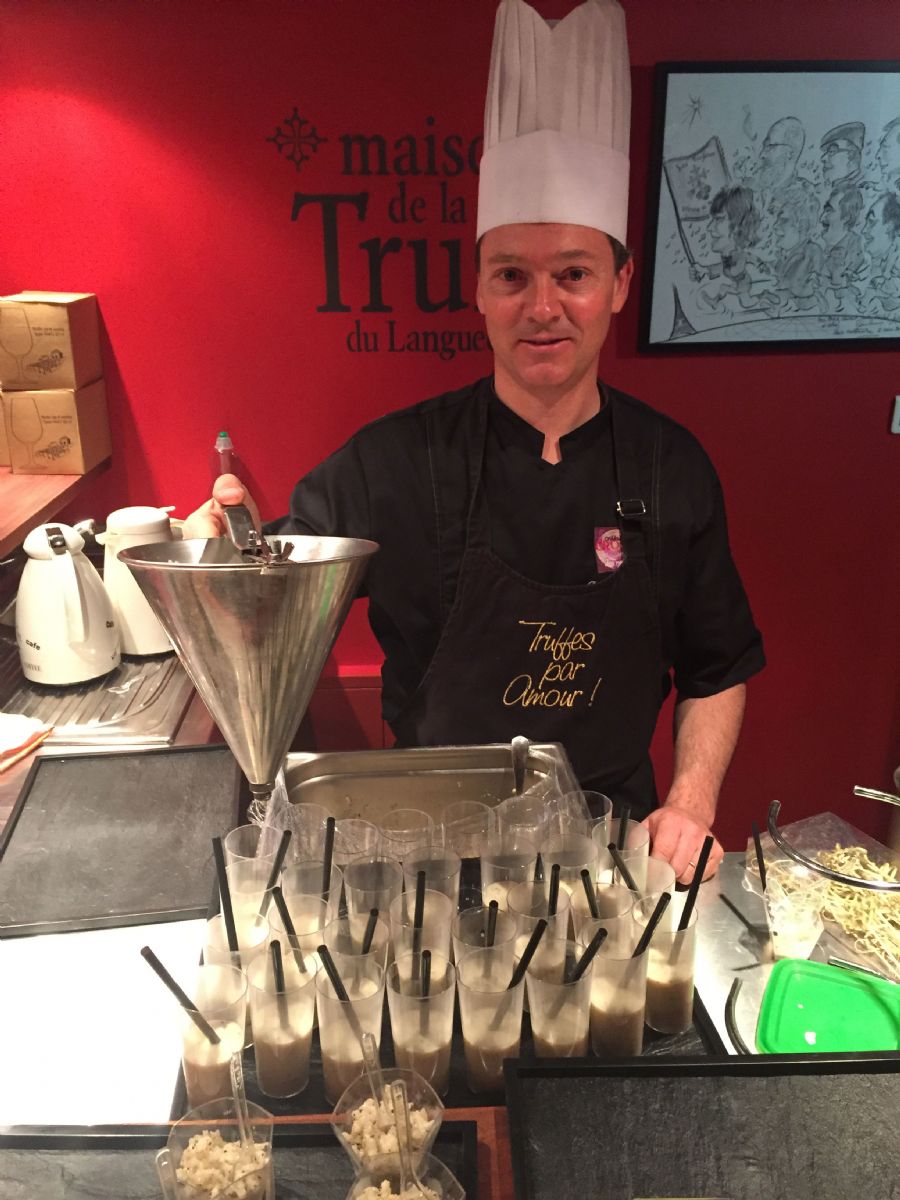 The Maison de la Truffe in Villeneuve Minervois has just launched the first range of Cathar Country truffle products in association with the truffle growers in Aude and the department's Chamber of Agriculture and in the presence of local businesses and representatives of Aude and the region. These products have no added flavourings, contain at least 3% of tuber melanosporum black truffles, and are made with local products, such as rice from Marseillette Lake, salt from Gruissan and honey from Cathar country.
So far, there are six luxury products available. The Miellerie des Clauses (honey producer) in Montseret is offering truffle honey. Mas d'Antonin in Argeliers has jars of truffles, risotto and truffle salt. Philippe Clergues in Cabrespine has put all his passion into producing preserved truffles, truffle juice and truffle salt. Claude Gazel in Villespassans has a range of preserved truffles, risotto and truffle salt. While Pôle Sud in Lézignan-Corbières offers a real treat, truffle ice cream. It's range which is going to make a name for itself! Various other recipes are currently being developed in collaboration with the Charles Cros Lycée in Carcassonne: a broth, sauces, and veloutés. But...we'll say no more for the moment! As for the town of Castan, it's finalising its project for a processing plant, which is supported by many outstanding local Michelin-starred Chefs and other artisan restaurant owners. Proving that there is a real sense of teamwork in the beautiful Aude department. Even the most demanding gourmets are thrilled with this prestigious range created with such a noble product, and it will broaden the range of tourist attractions available, as professionals such as Mas d'Antonin are already developing truffle-tourism for a regional and international clientele.

La Maison de la Truffe du Languedoc
Av. du jeu de mail - 11160 Villeneuve Minervois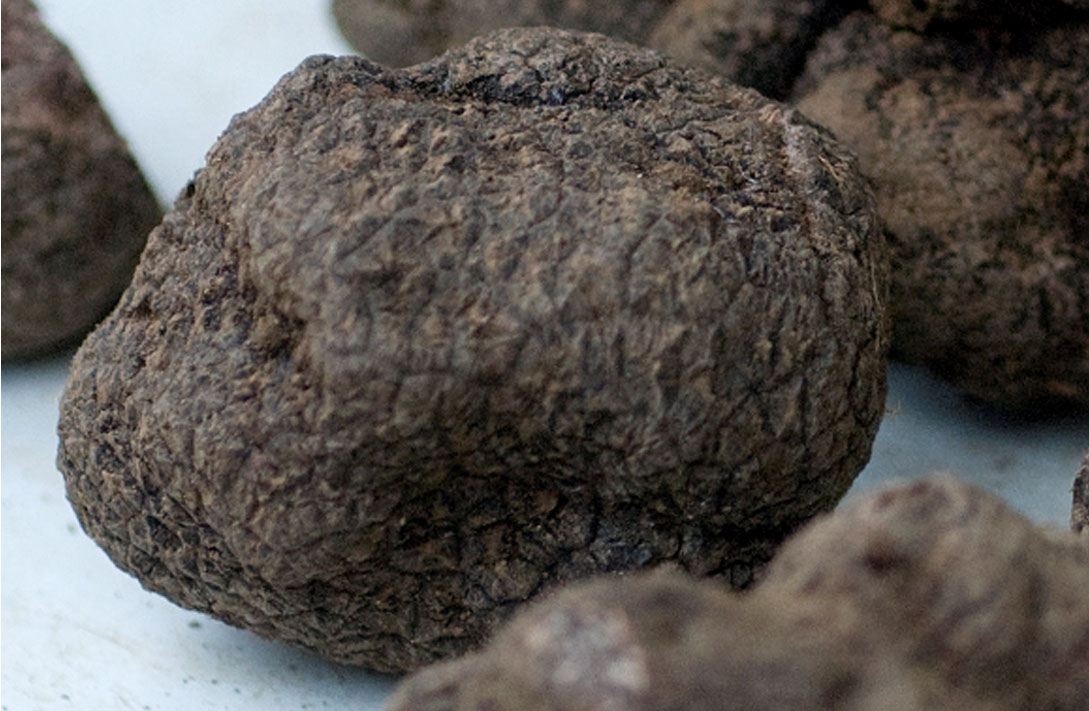 Tel : 04 68 26 14 22
www.maisondelatruffedulanguedoc.com
Chambre d'agriculture de l'Aude
ZA de Sautès de Trèbes - 11878 Carcassonne
Tel : 04 68 11 79 79
www.aude.chambagri.fr