REPORTAGE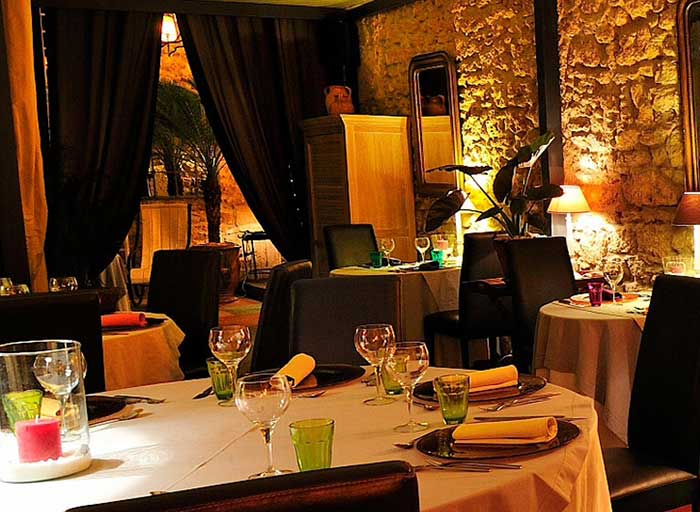 Le Clos de Maussanne, refinement and elegance
The Clos de Maussanne is a real "haven of peace" in the countryside a few kilometres outside the centre of Béziers. As soon as you arrive, a tree-lined drive leads you to the residence of this former convent, which has been fantastically renovated into a bed and breakfast with fine dining. The Clos de Maussanne is the ideal place for a vacation with family or friends, for a lunch, a dinner or a business seminar. Easily accessible from the highway.

The chef's cuisine will seduce you with its aromas, colours and textures, awakening your senses; it spans all the Mediterranean, accompanied by regional wines, and beautiful discoveries from other regions. With each visit, you will further appreciate the location. In the autumn, the living room is a reading room for some while others enjoy new technology. The original paintings and antique furniture create a soothing effect. In good weather, relax on the terrace or poolside. The colourful and fragrant garden offers a real artistic journey. To extend your stay, book one of the refined rooms with tailor-made services and comfort. Owner and manager Bruno Saurel is a true art enthusiast who invites artists to exhibit their works.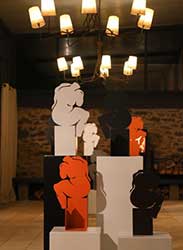 Recently, he welcomed Agnes Descamps, a visual artist and sculptor, who showed pieces on the theme "around the thinker". She is also a talented tableware designer with items contracted by national and international companies. Luckily, she also hosts workshops by appointment, in the city of Agde in the Occitanie region – the "black pearl" of the Languedoc.
Le Clos de Maussanne
Route de Pézénas -34500 Beziers
Phone: 04 67 39 31 81 - www.leclosdemaussanne.com

Agnes Descamps
Artist, Sculptor
8, rue Honoré Muratet - 34300 Agde
Phone: 06 15 15 31 08 - www.agnesdescamps.com