Towns

DYNAMIC SAINT-CYPRIEN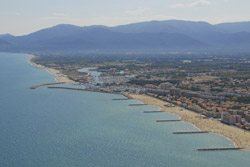 On and off-shore activities complement each other in Saint-Cyprien and make the town a really exciting place. This seaside resort stretching along six kilometres of fine sandy beach cultivates the art of living well. If peace and quiet are required for well-being and quality of life, it is space, a diverse range of activities, plenty of lively clubs and quality sports and cultural facilities that all help to create interaction and energy.
The vitality of Saint-Cyprien is built around its three major assets :
The port - the 3rd largest, European yachting port with 2200 moorings.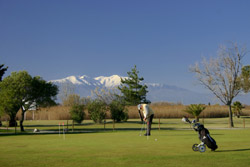 The international, 27-hole golf course, the Domaine de Saint-Cyprien Golf & Resort, which is laid out over nearly 500 acres between the sea and the lagoon.
The Grand Stade les Capellans sports complex, which is renowned as a training centre for top athletes.
Winter or summer, whether you are contemplative or energetic, young or old, you will always find something to do in Saint-Cyprien.
There's no downtime here. If the entertainment is in full swing in July and August with a daily, varied programme, there are also major events throughout the year. Among others, the Cypriales or spring festival, an international tennis tournament in the autumn, exhibitions at the Collections de Saint-Cyprien, the Christmas market and the start of the Africa Eco Race in December.