Towns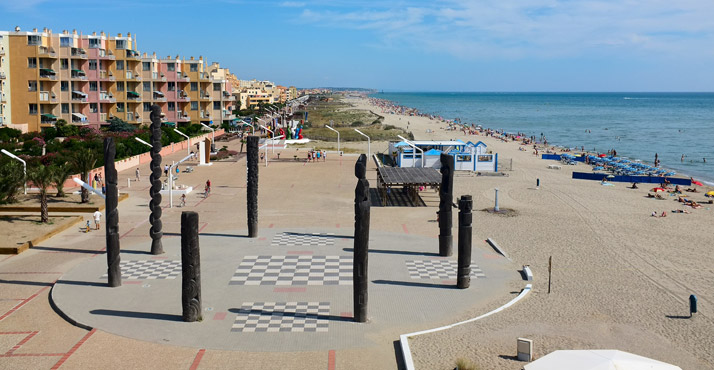 PORT-BARCARES, The open coast at the heart of nature
A privileged setting
Port Barcarès offers all the pleasures of the 'Open Coast at the Heart of Nature'. To take a break at Port Barcarès is to find yourself, whatever the season, in a festive, dynamic, sporting and environmentally friendly resort (Pavilion Bleu award). With its 8kms of white sandy beaches, a 7000 hectare lake - a kingdom for board sports, catalan fishing boats, cycle paths and the latest water sports Port Barcarès happily blends contemporary and traditional activities.
A quality welcome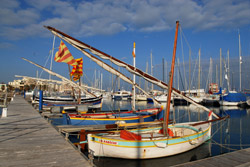 Our Tourist Office, with its category 1 ranking, offers a programme of cultural, musical and sporting activities for every taste. Let yourself go and discover our markets, fish market, traditional fishing and the history of our fishing village.
On Offer
• A unique board sports park (ski cable, paddle, wake…)
• Protected natural spaces
• Listed 20th century heritage sites (Allée des Arts, Le Lydia…)
• In Summer, over 250 free shows - Festival Electrobeach
• In Winter, a natural ice rink with its programme of shows, attraction park (1000 m²), and New Year's Eve on the seafront.