Towns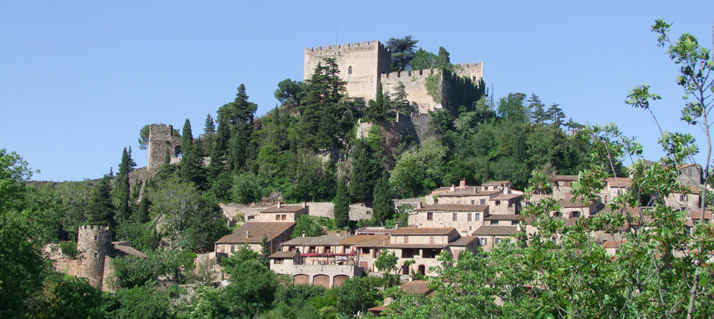 Castelnou
A Medieval escape into the heart of the Pyrénées-Orientales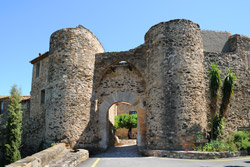 Classified among the most remarkable sites in North Catalonia, Castelnou is one of the brightest shining gems in the region. At the foot of the Aspres, with the mythic mountain Canigou looming in the background, this village will transport you back through history. Some of the greatest moments of medieval history and the tales of the Vicomptes du Vallespir originated here !
In the depths of the most sumptuous natural setting; Castelnou is simply majestic. This fairy tale village is nestled between an ancient feudal castle and a 13th century guard tower. It is tucked in for eternity amongst winding house-lined streets and fortified city walls that date back to the 13th century. Considered of the most beautiful villages in France, the 10th century village is remarkably well conserved. After a 20km drive from Perpignan, walk through the huge city gate between two imposing towers and allow yourself to be lulled into a dream by the poetry of the cobblestone roads as you walk up to the vicomtal castle.
The story of Castelnou begins with the Castle that overlooks the village from its perch on the rocky cliffs. It served as the military and administrative capital of the Vicomté du Vallespir until 1321 and is the oldest surviving medieval fortress in the Roussillon Region. From the guard's room to the banquet room in the chapel, the quarry where stones were cut through the ruins of the donjon, the village will take you back in time to the middle ages. Take a moment to enjoy of shade in the park like so many others before you, filled with Mediterranean essences. The view is breathtaking. As you leave the village, make a stop at the 12th century Roman Church, Sainte-Marie del Mercadal. Once a week a picturesque market is organized here.